About KRA
KRAについて
Association Name
Kesennuma Fukkoo Kyokai (Called:KRA)
Date Established
April, 28, 2011~
June 9, 2011(GIA)
Establishment purpose
1.To provide the jobless due to the Great East Earthquake and Tsunami with wage-earning employment to get their lives back to normal as soon as possible
1.To give the disaster victims opportunities of retrieving and reconstructing our city through working
The board of directors
The chairman of the board of directors : Yoshihiro Kumagai
Director : Hidenobu Kumagai
Director : Toshiya Shimizu
Director : Moriaki Moriya
Director : Shigeaki Kumagai
Director : Toshiaki Sato
Inspector : Hayato Oikawa
Supervisor
Motomi Saito
Akira Hatakeyama
Business
事業内容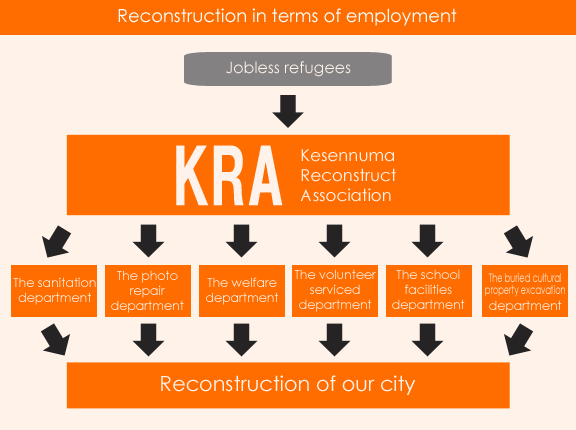 Number of Employees
39 (As of March, 2015)
The sanitation department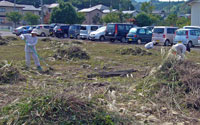 The sanitation department is mainly in charge of removing mud from homes, collecting garbage in cultivated fields and cleaning out ditches and drainage channels.
The photo repair department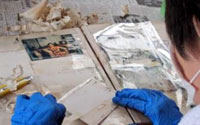 The photo repair department aims to restore the photos damaged by the quake and tsunami by cleaning carefully and archiving them. In addition to photo, we also memorabilia, memento, and Buddhist memorial tablet. Furthermore, those fixed things, which are displayed in our on-site exhibitions, could possibly be returned to their owners.
The welfare department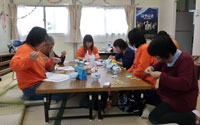 Our workers in the welfare department get involved with those living in temporary housing closely enough to prevent them from feeling lonely or isolated and help them foster their own community, by designating and implementing various events, such as a tea party.
The volunteer serviced department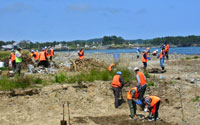 The volunteer serviced department introduces work and services that are needed in the damaged areas to any group or individual volunteering for our reconstruct activities.
The school facilities department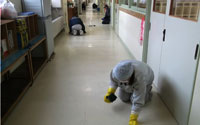 The school facilities department is in charge of cleaning and the facilities repair of the elementary and junior high school of Kesennuma city mainly.
The buried cultural property excavation department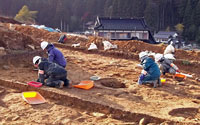 The buried cultural property excavation department works on the digging work such as surface soil, the layer of relics and the washing of the digging thing.
 Each office map

I display KRA with a big map.
Donation
支援金
Bank Name:Tohoku Bank Through Sumitomo Mitsui Banking Corp.
Branch:Minami Kesennuma
No.:3260373
Payee:Ippansyadanhoujin Kesennuma Fukkoukyoukai*I ask you to give me a message in advance.
Contact
お問い合わせ
5-2 Nagaiso-Funahara Kesennuma Miyagi 9880222, JAPAN
TEL +81(226)273882 (Japanese only)
TEL +81(80)41501415 (Japanese/English, cell phone: Motomi Saito, Special advisor)
TEL +81(90)36440947 (Japanese/English, cell phone: Akira Hatakeyama, Special advisor)
Email kra988.info@gmail.com
About Kesennuma
気仙沼について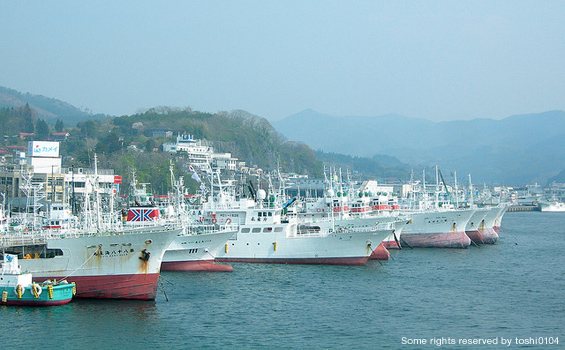 Kesennuma is a city located in the extreme northeast of Miyagi Prefecture, Japan.Its coastline forms the southern boundary of the Rias Coastline National Park.A feature of the coastline is a drowned river valley that remains open to the sea.
The city, whose key industry is fishing, had numerous fish-processing plants and offices along the coast.However, the quake and tsunami devastated and washed away 70-80% of the related facilities, leaving over 10,000 people out of work.The city is one of the most seriously damaged areas that have been suffering from economic crisis since the March 11 disaster.